Welcome to Jepsen, Murphy & Associates Dental for healthy smiles and stress-free dentistry for the family
From our office in Westminster, Colorado, at Jepsen, Murphy & Associates Dental, we take patients' smiles to new heights of health and beauty! And we have fun doing so.
Innovation And Technology For Excellent Investigation And Diagnosis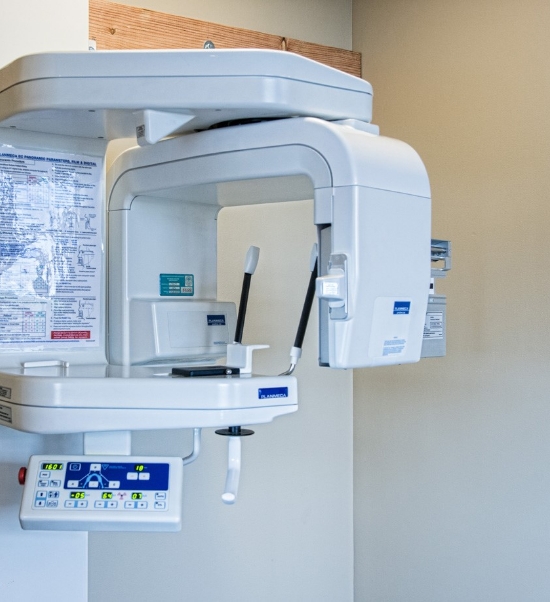 While we take you and your family's oral health very seriously, our dentists and our entire team support an environment that is warm, inviting, friendly, and non-judgmental. We genuinely enjoy getting to know our patients and their family members. Since we are so easy to work with, patients return to us for regular appointments. And, since we know them, our team is in the best possible position to stay on top of changes to their overall health and life that could affect their oral health.
Patients also trust our treatment recommendations; we are transparent about costs and options for treatment. Recommended services are made with your best interests in mind.
These offerings include:
Preventive dentistry – Many oral conditions are preventable. Our dentists typically want to get you on a schedule of check-ups once every six months or twice yearly. If you have tooth decay, gum disease, or oral cancer risks, we recommend more frequent check-ups. These check-ups include both professional cleanings and a comprehensive oral exam. We order x-rays routinely according to what is needed for you. Our advanced diagnostic technologies are a tremendous complement to our dentists' considerable expertise. They allow them to "see" hidden decay or areas of the mouth that are not visible to the naked eye. Also, services such as fluoride varnish treatment, Silver Diamide Fluoride "medicine", and "guards" (oral appliances like mouthguards and nightguards) may be seamlessly integrated into routine dental visits.
Restorative and Periodontal dentistry – Patients whose tooth decay or gum disease cannot be resolved with oral hygiene modifications or professional products alone may be candidates for dental restorations and restorative therapies. We design and place highly aesthetic tooth-colored fillings and crowns (caps) to resolve more extensive decay and preserve the natural teeth quickly and durably. For patients needing tooth replacement, we recommend prompt treatment with bridges, dentures, or even modern implants – replacement teeth that are designed like natural teeth for utmost comfort and healthy function! We work together with patients with Periodontal disease (gum disease) to help treat it with deep cleanings and maintain it with more frequent visits throughout the year.
Straight teeth = healthier mouth = healthier body – Have you heard that there is a connection between oral bacteria (bacteria in your mouth) and systemic diseases like Heart disease, Stroke, and Alzhemier's Disease? Its true! Straighter teeth make it easier to keep your teeth clean, decreasing the bacteria in your mouth therefore increasing the health of your whole body. We are proud providers of Invisalign®, a discreet way to straighten teeth without braces effectively.
These services, capabilities, and technologies are just the tip of the iceberg when it comes to our myriad offerings. Our dentists are trained in oral and maxillofacial anatomy and function and can also be trusted to precisely administer injectable facial treatments like Botox® and Juvéderm®. Have TMD (jaw joint pain, grinding or clenching your teeth) or headaches/migraines? – Botox can help resolve some of the symptoms! Been a while since your last visit? We also provide sedation dentistry ("laughing gas") and precision local anesthetic for utmost comfort and relaxation at the dentist's office. To achieve peak "smile satisfaction," we may recommend professional teeth whitening. We have many options, from home whitening with custom trays to "power" whitening in the office.
We encourage you to bring your specific concerns or questions to Jepsen, Murphy & Associates Dental. Our office is happy to serve the oral health needs of individuals and families in Westminster, Northglenn, Arvada, Boulder, Thornton, and the surrounding area. We can be reached at (303) 800-6884 or go to the "Schedule Now" tab on this website.
Services Offered By
Jepsen, Murphy & Associates Dental
Real Patients,
Real Results

Meet Our Team Of Doctors
Ready To Serve You
Kathleen Murphy,
DDS
Dr. Murphy achieved her Bachelor's of Science in Biology from Indiana University in 1996. She continued her education at the University of Illinois at Chicago School of Dentistry and graduated in 2000.
Dr. Schmidt,
DDS
Dr. Schmidt received her undergraduate degree from the University of Colorado, Boulder and dental degree from the University of Colorado School of Dental Medicine.
Read Our Latest
Blog Posts
Our dental blog is for your information to keep updated on the latest dental facts, tips, and advice.